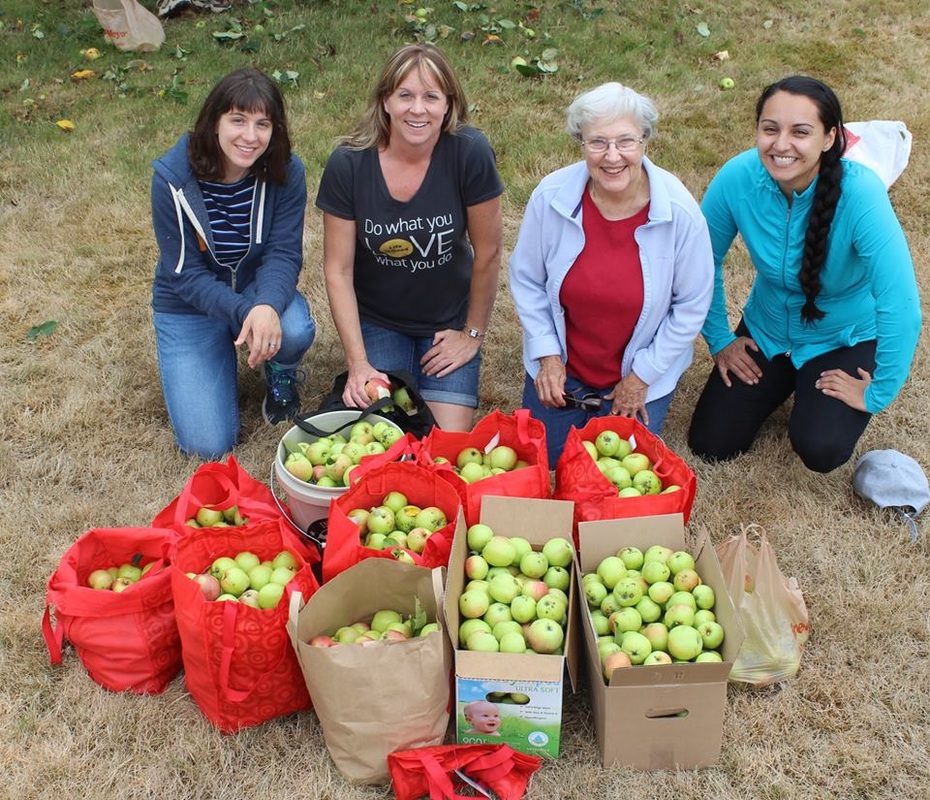 Kitsap Public Health District in conjunction with Rotary First Harvest is hosting an AmeriCorps VISTA to coordinate the food recovery efforts throughout Kitsap County. The mission is to create a sustainable, community-based system of broadening food security and alleviating food waste. The objective is achieved by recovering produce from Farmers Markets, gardens, orchards, and farms while increasing the amount of fresh and local produce delivered to food access programs serving low-income residents. Gleaning in Kitsap County is done through many partnerships, collaborations, and networks.
In April 2016, KPHD received the first AmeriCorps VISTA who began evaluating systems before launching the program. In November 2017, KPHD received the second AmeriCorps VISTA who continued the groundwork from the previous year. During the 2017-2018-year, Kitsap Harvest was able to move closer to their mission in developing a sustainable, community-based system through multiple partnerships which will be elaborated on further in this document.
In 2018, it became apparent that a network of people and organizations could work together and create a successful and sustainable program. The third-year VISTA will be working with these organizations as a focus for the third year 2018-2019, to develop a sustainability plan on where the program will be housed.