Donor Relations
The outreach, communication, engagement, and appreciation of growers, farmers and gardeners.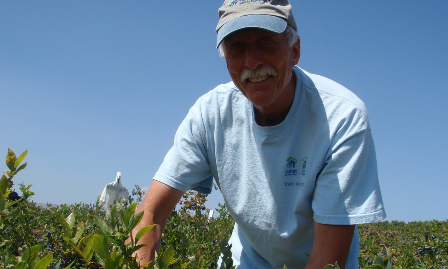 How to create and maintain relationships with donors.
How to maintain relationships with donors by using outreach, communication, engagement, and appreciation
Urban Abundance harvests and tends backyard and community orchards in Clark County, WA and maintains relationships with residential tree owners who share their fruit.
Building relationships with farmers, farmer's market managers, and property owners has no off season.
How to reach out to growers, maintain good relationships, and thank them for their donations.
On the Olympic Peninsula, several outreach methods were employed to establish the donor base.
Thank you cards are a great way to show volunteers your appreciation.
Food Access Coalition builds rapport
Creating sustainable, productive donor relations is imperative to any gleaning project. Community Harvest has a strong starting point because the program is housed by an organization which works directly with local farmers. By having an established purchasing relationship with growers, Community Harvest was easily able to approach several growers. In turn the growers could respond with confidence.
Unique methods for reaching out to donors that have been successful in Okanogan County.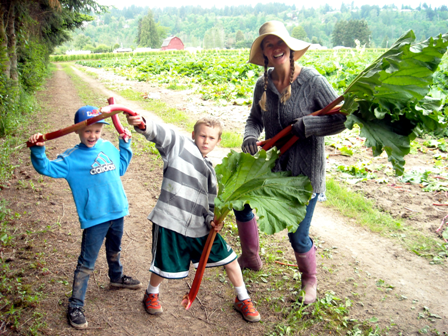 Donors are critical for gleaning. Handling grower concerns, keeping the producer happy, and managing the gleaning event well are very important to hosting a successful an event and any future gleans.
In TCFB's experience, gleaning programs don't need many donors, but rather key donors. Maintaining good relationships with these donors is vital to for the gleaners to continue to harvest the thousands of pounds of produce from local farms each year.
The South King County Food Coalition's VISTA projects differed significantly from many of the other Harvest VISTA positions this year. Little focus was placed on agricultural gleaning and thus the picture of donor relations looks very different. That said, the coalition has several key donors with whom this year's VISTA collaborated closely.
The SCF is not a traditional gleaning project, so interactions with donors are not the same as other gleaning projects. However, we do have several donors of money, skills, and materials with whom it's important for us to keep up good relations.
Trust is the most important yet difficult task. Many growers are hesitant to work with organizations they are not familiar. The best approach is through established agricultural organizations.
Lettuce Link breaks down donor relations into five categories: outreach, screening, communication, harvesting and recognition/follow-up.
Second Harvest's Food Sourcing/Development Team follows a creative, soft approach (friendly; not overbearing) to donor recruitment
"Registering" fruit tree owners has been challenging because most fruit tree owners the gleaning coordinator contacted were equipped to harvest their own fruit and uninterested in gleaning. To work around this, the VISTA produced the PCGP Postcard designed for folks to share with their neighbors who have fruit trees that could benefit from gleaning. In conjunction with other outreach efforts, this has resulted in about a 100 percent increase in the number of fruit tree registrations.